Meet TRT Australia's new Parts Manager
14 September 2021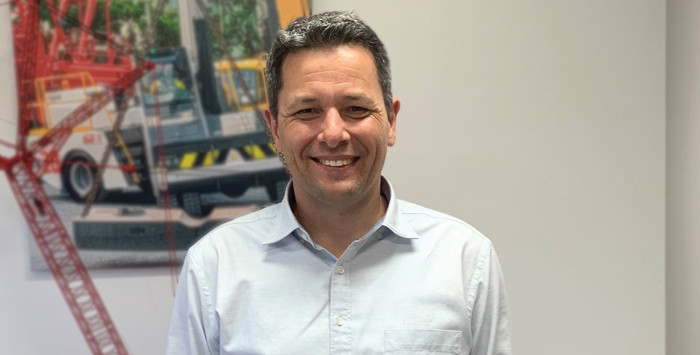 TRT welcomes Aaron Gedge to the role of new Parts Manager for TRT Australia. Aaron started his role on Monday 30th August 2021 and will be leading the parts department, ensuring all customers get their parts delivered on time and to specification throughout Australia and PNG.
Aaron brings an abundance of experience to his new role. Previously employed by Terex working in parts, Aaron has several years' experience working in supply chain management.
He has a real connection to the TRT Head Office in Hamilton, Aaron was born and raised in New Zealand, moving to Australia in the mid-90s to start his career in construction and supply chain management.
"I saw my first Pick and Carry Crane on a construction site I was working at in New Castle way back in 2008. Now to see an NZ competitor in the Pick and Carry Crane space doing so well against all these giant companies they are competing against made me want to jump on board and be a part of an amazing team manufacturing complex pieces of machinery available for export, says Aaron."
"When I heard TRT was hiring I jumped at the chance to apply. I guess from a personal point of view I want to work for a company that adds value to their completed products and has reputable products that are made to last, and I know TRT is well established for these traits." He explains.
Aaron continues "And the fact that the head office is Hamilton-based in the Waikato, where I grew up just made it more appealing for me to apply. It's an exciting step forward in my career to be able to support the only vehicle manufacturer that exists in New Zealand and exporting these NZ-made products into Australia."
Outside of work Aaron spends time with his two kids and is always looking for opportunities to learn something new. He recently received his post-graduate certificate online in Data Science. If he's not learning something new or spending time with his kids, then you will most likely find him working in his garden.
"I am delighted to have this opportunity to lead parts for TRT Australia and to be supported by such a committed, knowledgeable, and skillful team both here in Australia and New Zealand."