2x8 Dolly
Increase payloads for 8 axle low loader by as much as 20t or more!
TRT's unique dolly design allows the 5th wheel to be positioned in the correct location for a 50/50 axle split. This allows the drive tyres to reach maximum weight. In combination with a 4 Rows of 8 (4x8) low loader, a 66tonne payload can be achieved.
There are two 2x8 Dolly options:
Fixed width dolly
Widening dolly - up to 3.05m
Features include:
Sliding 5th wheel to maximise loading
TIDD walking beam suspension provides oscillation
Paint spec to match your fleet
View the drawings and specifications for each model below. If you're not sure which dolly is best for your operation, use our Trailer Selector table which shows the increased payload with different trailer options. If you are not sure, get in touch with one of our team.
Widening Dolly
2.5m to 4.2m
Sliding 5th wheel to maximise loading
TIDD walking beam suspension provides oscillation
5400kg tare weight
Fabricated from high tensile steel to keep the tare weight to a minimum. Widens to 2.5m to 4.2m to achieve greater mass to comply with state laws whilst having the ability to close to legal 2.5m width for anytime travel. With sliding 5th wheel adjustment, load over the drives is maintained.
Fixed Width Dolly
Up to 3.05m
Tidd walking beam suspension
Sliding 5th wheel to maximise loading
4300kg tare weight
Where widening the dolly has no payload benefits the fixed idth model at a lower tareweoight provides the solution. With TIDD walking beam suspension the rows of 8 axles are able to oscillate, providing stability with all tyres on the ground. Under 3.05m the dolly can be carried on trailer without having pilot assistance.
Only NZ specs are currently available for download, get in touch if you would like a copy of Australian drawings of specification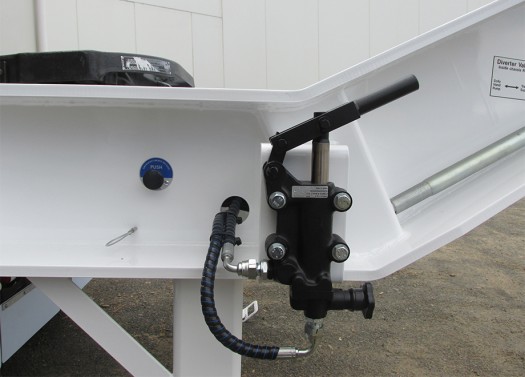 Widening Dolly Hand Pump - AU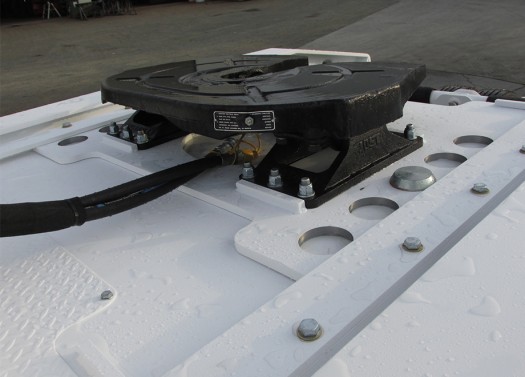 2x8 Dolly
For the right advice about the best 2x8 option for your low loader, use the form below or give us a call on 07 3890 8800 for more information or a quote.