CTI and TractionAir Parts
We offer field and technical service and product support 24/7.
We also have a full reconditioning service on:
Pressure Cells
Wheel End Rotors
ECU (including GPS software upgrades)
We have a pressure cell service exchange option, see more information below.
TractionAir has a range of parts available for repair on all CTI units.
For a copy of the TractionAir installation manual, you can download it here.
Note: If you have an early TractionAir system we have cost-effective key component upgrade kits so you can have the latest technology without replacing the system.
If you would like to look at replacing your current CTI system please contact us.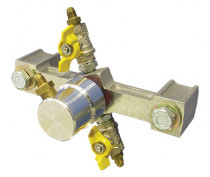 Standard Conventional Rotor
Product Code: TADCCC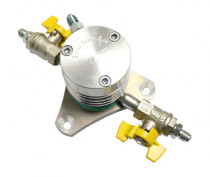 Heavy Duty Rotor
Product code: TACHRDHD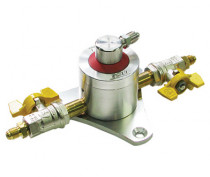 Rotor
Product Code: TADCEL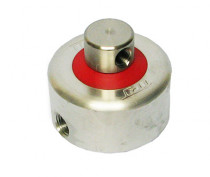 Rotor
Product code: TADCHR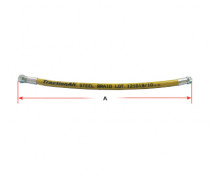 Inner Wheel Hose
A = Overall length
From the inner wheel valve stem to rotators - Traction Airhose with straight valve stem hose tail.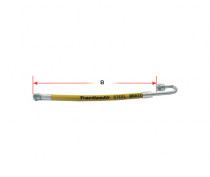 Outer Wheel Hose
B = Overall length
From the inner wheel valve stem to rotator - Traction Air hose with 180° U bend valve stem hose tail.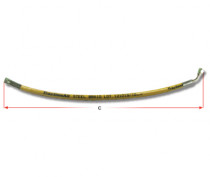 Truck External Feed Hose
C = Overall length
From the tee between the wheels to wheel rotators - Traction Air with a straight and 45° hose tail.
Bridges are supplied based on the make and model of your vehicle, please notify us before ordering.
Conventional Rotor Bridge Assembly
Rockwell
Fuso
Nissan
Isuzu
Hino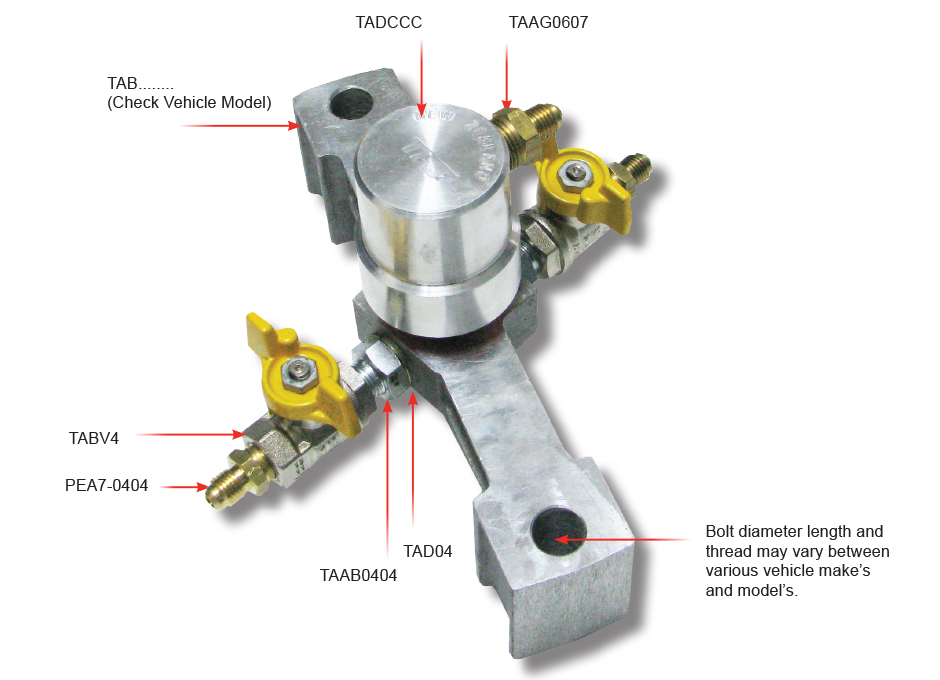 ---
Heavy Duty Rotor Bridge Assembly
We stock all makes and models including:
Mercedes-Benz
Scania
Hubreduction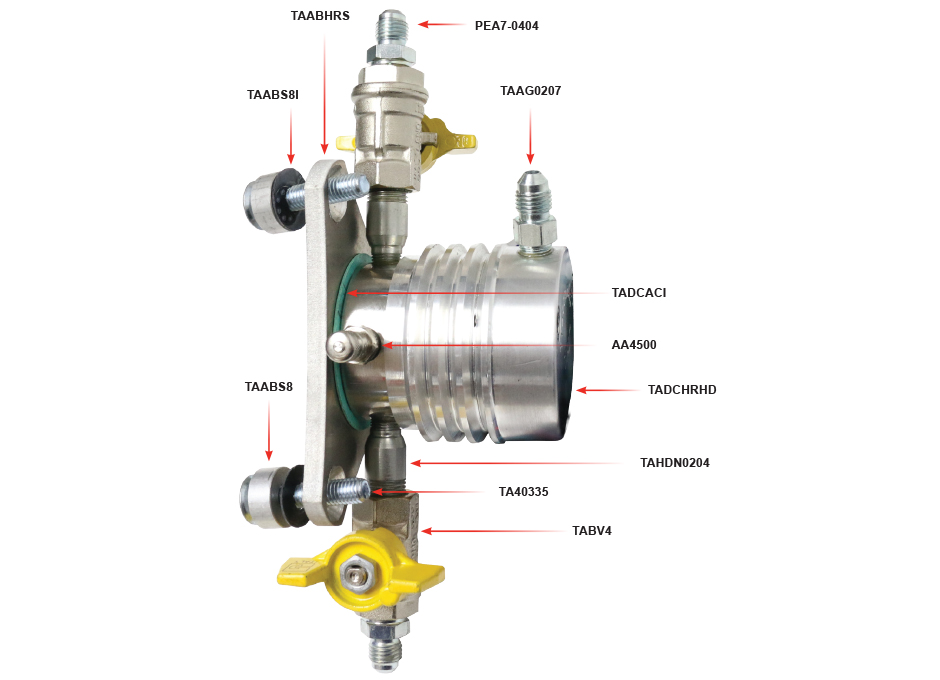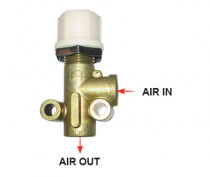 Pressure Protection Valve
Product code: TAPR2-90
This valve protects the integrity of the vehicle's ABS system and must be installed vertically with the white plastic "knob" facing up.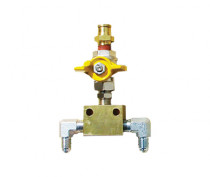 Tee Mounting Block
90° Tee - shown fully assembled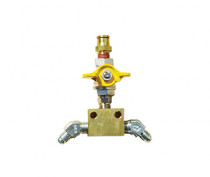 Tee Mounting Block
45° Tee - shown fully assembled
We offer a pressure cell exchange service.
Send us your damaged unit and we will send you a new pressure cell unit. We will recondition the unit you send and we will only charge for the cost of the repair NOT the cost of the new unit. This is a great backup support option.
We do not recommend purchasing idividual compoents for a pressure cell except for;
Filter element assembly
Replacement element
Pressure Cell Configuration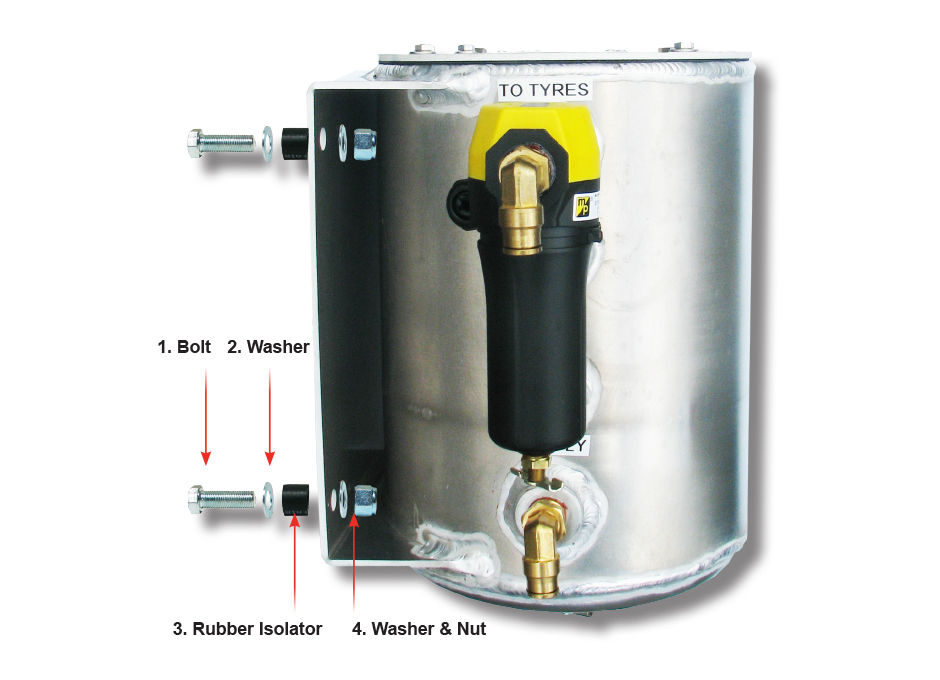 ---
Replacement Element Filter

Product Code: TAAFE

Filter Element Assembly

Product Code: TAAF8
CTI Parts
To order parts or arrange a quote call Craig on 1800 802 912 or fill in the form below, tell us the application you have and we will be in touch with you shortly.